---
Squadron Leader Lawson Francis Smith BEng CEng MIMech RAF
---
Lawson Smith was born in Sheffield in 1965. He graduated as a mechanical engineer at North Staffordshire Polytechnic in 1988 and spent the early part of his career in industry before joining the RAF in 1992. After Initial Officer Training at RAF Cranwell, and experience posts at Neatishead and Leeming, he completed Engineer Officer Training and took up his first productive post as an engineering officer with No 72 Squadron at RAF Aldergrove, operating Wessex HC Mk2 rotary aircraft in support of counter-terrorism operations in Northern Ireland.
In 1997 he moved to RAF Coningsby where he commanded Armament Engineering Flight with responsibilities for armament aspects of Tornado F3 aircraft, weapons storage and bomb disposal activities at the coastal air to ground training ranges. From Coningsby he was posted to the Falkland Islands Engineering Unit at Mount Pleasant for 7 months as OC Armament Engineering Flight, which included responsibility for EOD clearance of aircraft crash sites left over from the Falklands conflict.
Back in the UK in 1999, Smith assumed command of Weapons Training Flight at No1 School of Technical Training, RAF Cosford where he had responsibility for armament and survival equipment trade training. From Cosford he was posted to the Defence Logistics Organisation at RAF Wyton in November 2000 where he took up post as the structural engineering authority for the Dominie aircraft, a militarised HS125, and gained his national engineering chartership during this tour. Smith was promoted to Squadron Leader in August 2001 and posted to Logistic Policy and Planning at HQ Strike Command, in the post of Staff Officer 2 Logistic Development.
In September 2003 he joined the UN Mission in Sierra Leone for a 6-month tour as a Military Observer, working in a multi-national team in peace support operations. This included visiting and monitoring local dignitaries, host nation police and military units, aid organisations and negotiation with rebel factions, the latter often involved in illegal diamond mining and smuggling. After a few weeks of leave, essential for the suntan to fade, and a course at the Joint Defence Staff College at Shrivenham, he assumed the role of Officer Commanding 5001 Squadron on 7 Jun 2004, and for 2 years in this role built aircraft shelters in Iraq and Afghanistan and rapid erect buildings in support of special forces operations.
From 5001 Sqn he was posted to RAF Cranwell as Officer Commanding C Squadron, and spent 2 years providing initial officer training to new RAF entrants. His final RAF tour, based at Headquarters Air Command, was that of SO2 Quality Management Policy. In this role he was the author of RAF engineering quality policy, and regularly travelled to all UK and overseas air bases to conduct engineering audits before leaving the RAF in August 2010.
As for shooting, he had air rifles as a boy but had no full bore experience until joining the RAF in 1992. While at Aldergrove he was introduced to competition shooting, and in 1994 entered the RAF Skill at Arms Meeting for the first time. Despite letting 3 rounds off on auto at his first sighting round, he came 18th overall. Still at Aldergrove in 1995, he went back to Bisley and, careful with the selector lever, came 4th after a tie-break for third. In 1996, from RAF Coningsby this time, he entered RAFSAM 96 and won both the Queen's Medal, by a comfortable margin, and the RAF Service Pistol Championship, as well as a variety of NRA pistol matches. He was unavailable to enter RAFSAM in 1997 but was invited to shoot for the RAF in the United Services inter-services match at Bisley, with a just-zeroed weapon and no training that year, and put in the highest team score. With his leading team score, the RAF squad beat the British Army for the first time in 23 years – and by one point. Also in 1997, in Arkansas USA, the team went on to win the Commander in Chief's international service rifle match at the USNG AFSAM, with Smith again putting in the winning team's highest score.
In 1998, he returned to Bisley to enter the Queen's Medal competition and won by a historic margin of over 50 points. He entered the competition in 2001, 2 and 3 but was not placed higher than second - his excuses being no training and a weapon with a bad barrel! He did not visit a gallery range from 2003 until June 2005 when he entered RAFSAM 2005 with a fresh rifle and won his third medal, again by a margin of more than fifty points. This medal was presented by HRH Prince Andrew.
His availability for shooting varied due to operational commitments over the next few years, but he was on the winning RAF VIII United Services team in 2007, again providing the team's highest score, and was also on the Air Command Methuen teams in 2007 and 2009, which were the RAFs only successes against strong Army teams since 1956. In 2007 he also won the NRA Martin Challenge Cup as the British and Commonwealth Service Rifle Champion, and in the same year won the NRA Service Pistol Championship, the only person ever to win both competitions in the history of the NRA.
In 2009 he joined the RAF team travelling to the US Armed Forces Skill at arms Meeting in Arkansas and won Match 304 Individual Rifle Match, and was runner-up in Match Individual Pistol Match. Also in 2009 he won the UK NRA Service Pistol Championship for the second time with a record score.
In 2010, his last competition year, Smith ended on a high with his 4th Queen's Medal as RAF Service Rifle Champion, and in NRA Service Rifle was joint 1st in the Stephens, 2nd in the Standing, and won the Rapids Aggregate. He also won the RAF Service Pistol Championship for the 4th time with a record score, and won the NRA Service Pistol championship for the 3rd time, beating his own record score from 2009,
Lawson Smith retired from the RAF in August 2010 and now runs an automotive performance tuning company, enjoying hobbies which include motorcycles, cars, koi carp, snakes and looking after his mad dogs, a German Shepherd and an English Mastiff. And, on occasion, a little shooting.
During his service career he received the following awards:
General Service Medal 1962, Bar "Northern Ireland".
United Nations Mission in Sierra Leone (UNAMSIL).
Queens Jubilee Medal 2002.
Queen's Medal (RAF), Bars "1996", "1998" "2005" and "2010".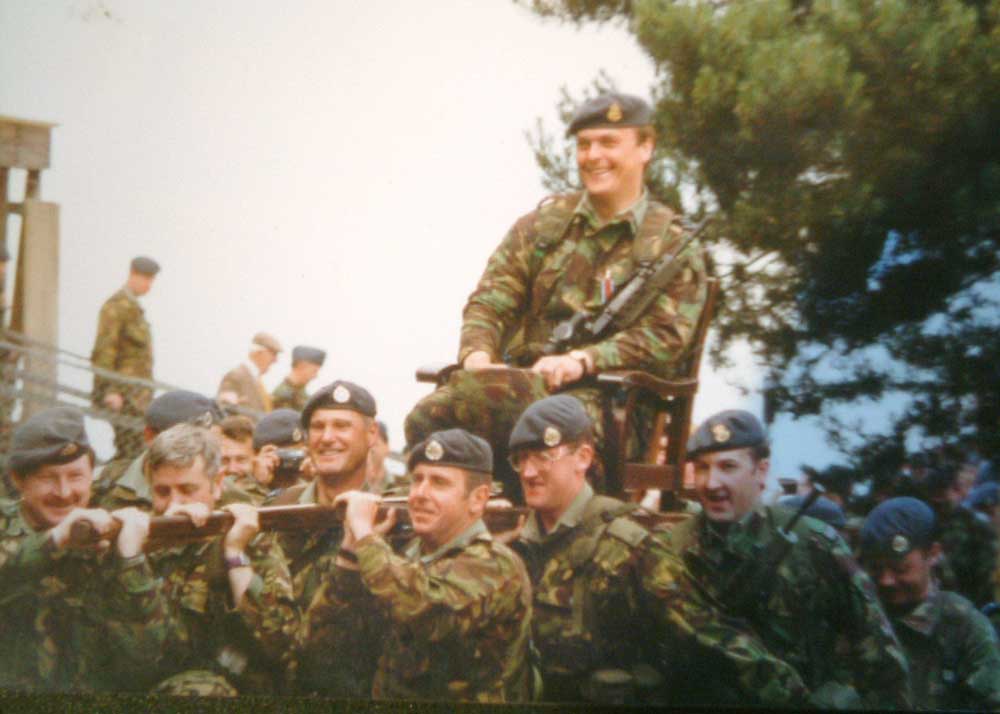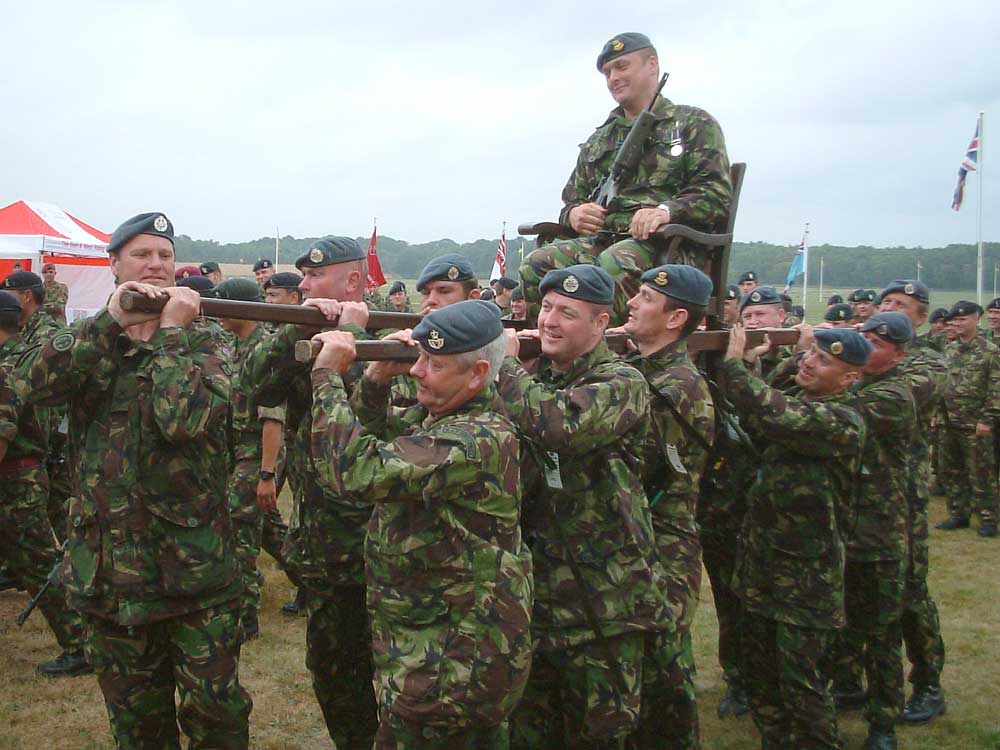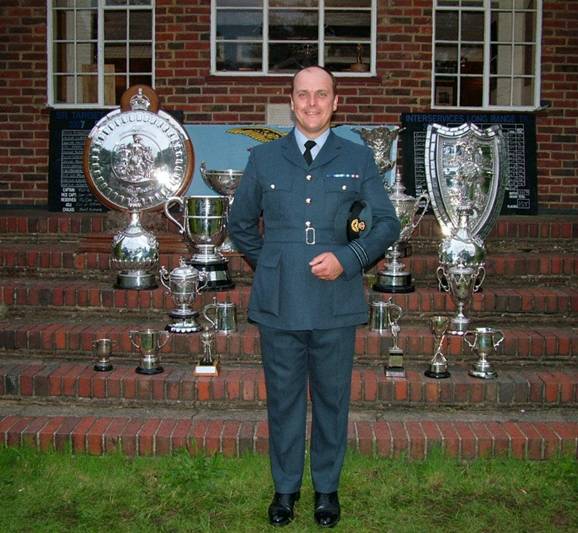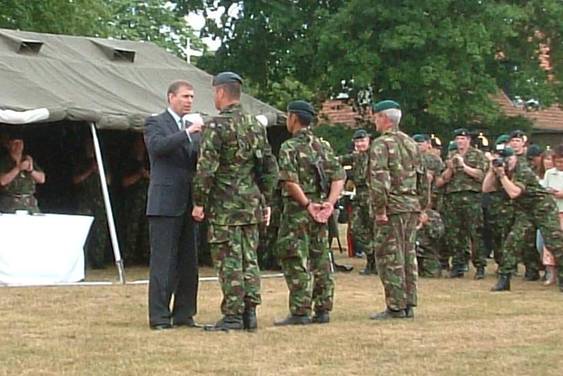 2005