---
Chief Technician John Terence Prictor (RAF)
---
John Prictor joined the Royal Air Force in 1977 as a Weapons Mechanic and is now a Chief Technician, Weapons Engineer.
Winning his twelfth medal in 2006, a Commonwealth Record, he holds the record for the most number of RAF Queen's Medals won by any individual. The RAF record was previously held by Sergeant Van-Gelderen who had won 7 times.
John has not been outside the RAF top 3 since 1979, except in 1987 when he placed 5th. He has had the good fortune to compete at every competition since 1979, except 1991 (there was no competition that year) and 1993.
He was a member of the Great Britain Service Rifle Team in: 1983/85/86/87/88/89/90/92/94/95/97/98/99/2000/01/03/04 and again this year 2006, where he had the highest individual score. This is another record of individual selections into the Great Britain Service Rifle Team, which is selected from all of the UK Armed Forces. In 2004 John was selected to head the Great Britain Team as Captain and won the match beating The Sultan of Oman's Armed Forces into second place. Furthermore, he was also selected for the Great Britain Service Pistol team in 2006.
He has competed against many overseas teams including; Saudi Arabia, Oman, Canada, USA, Italy, South Africa, France, Holland, Belgium, New Zealand and Australia.
RAF Shooting History
John starting shooting at a very early age (12) with the .22 Target Rifle, .303 Cadet Rifle and 7.62mm Target/Service Rifle, the latter with his Father who was in the British Territorial Army and when time permitted he was allowed to shoot on the electronic target range (ETR) with the Service Rifle.
After what seemed like years trying to get the group size down, he started to win small competitions within the Air Cadets and attending Bisley Ranges for the larger events. John's first major trophy win at Bisley was the Air Cadet 300m Patriotic Shield at the age of 15.
On joining the Royal Air Force, his first attendance at Bisley was in 1979 where he won the RAF Target Rifle Championship outright. This did raise a few eyebrows as he was an unknown individual in a very large arena. Over the years he has won all major RAF shooting competitions including, Sub Machine Gun, Service Pistol, Target Rifle and the coveted Queen's Medal for Champion Shots of the Air Forces. He is the first RAF serviceman to have won every discipline.
He has received the following military awards:
General Service Medal 1962, Bar "Air Operations Iraq"
Gulf Medal with clasp 1991
Queens Jubilee Medal 2002
Iraq Medal 2003.
Queen's Medal for Champion Shots of the Air Forces (RAF), Bars "1984", "1986", "1988","1990", "1995", "1997", "1999", "2000", "2001", "2002", "2003", "2006", "2007" and "2009".
The wearing of the medal on the uniform has only been authorised by Her Majesty the Queen for a total of 10 wins, as it was not expected that any individual would go beyond that total. By winning 11, and now 14 times, a further change to the regulations governing the wearing of this medal and the Royal Warrant is required. Discussions between the three arms of the British Services and the Ministry of Defence to resolve this issue are still ongoing. The outcome is expected to take some time, and any changes will be notified here.
2000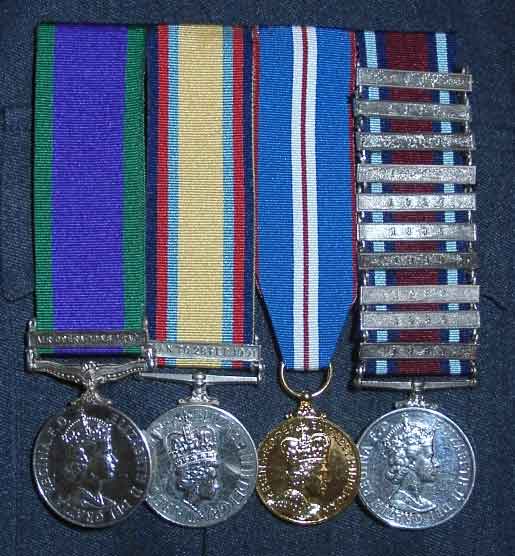 2006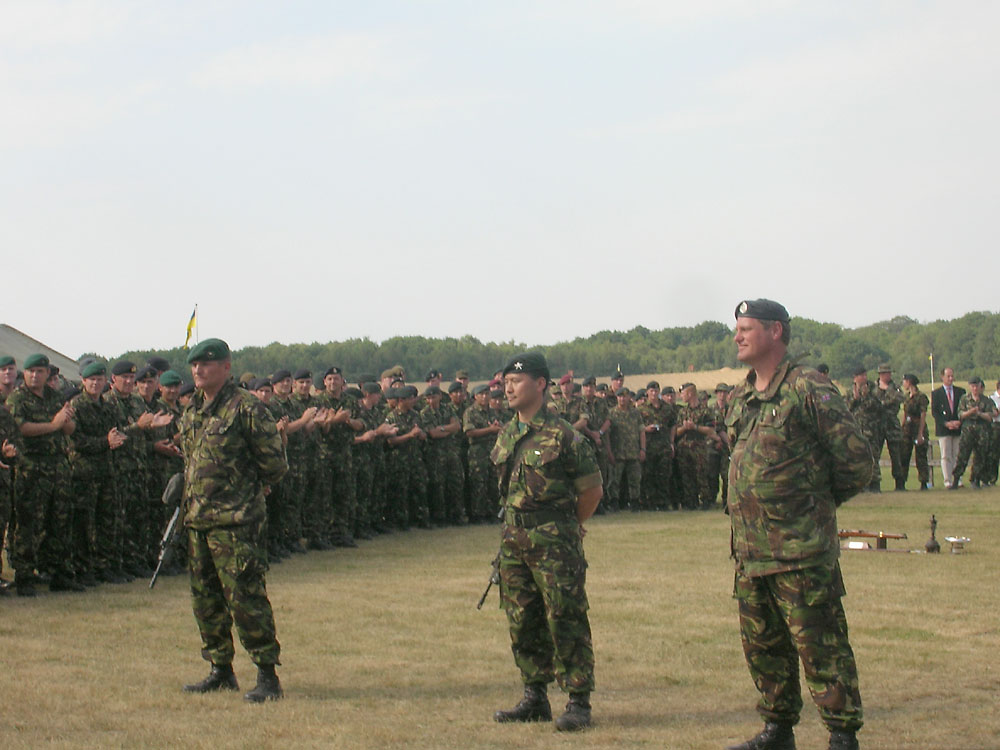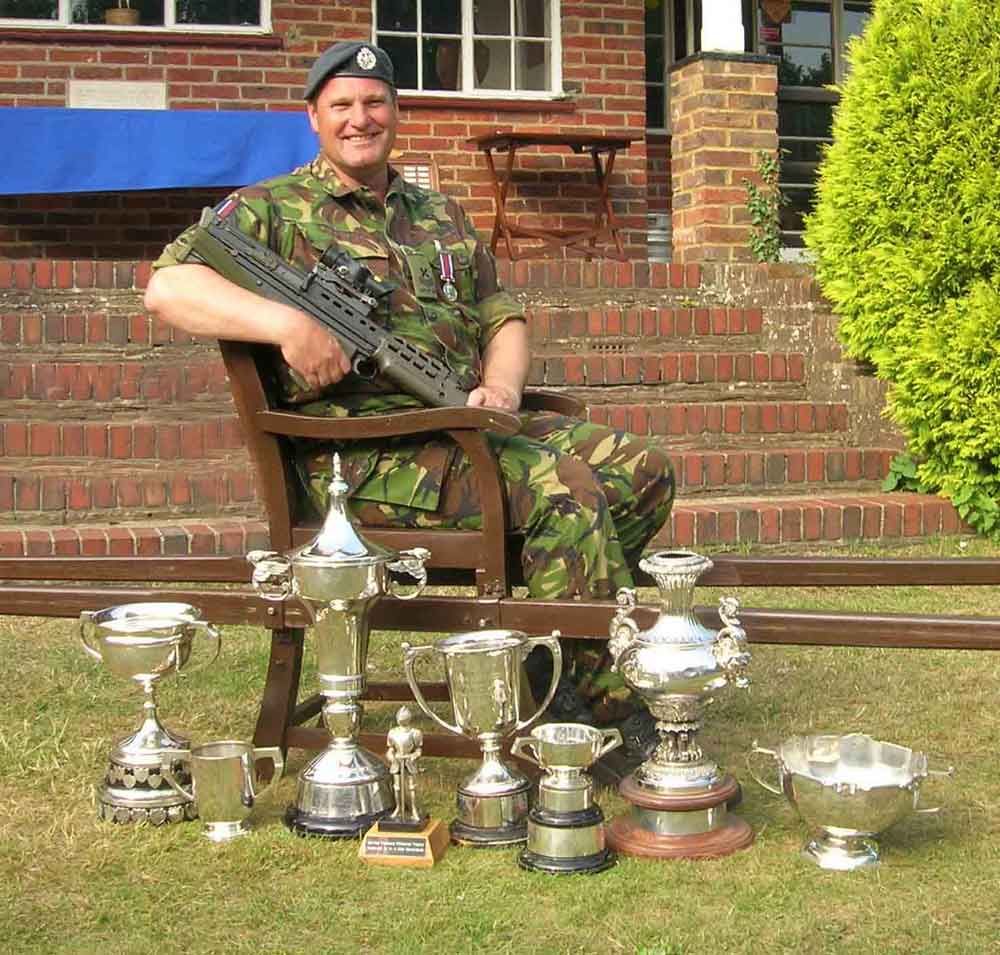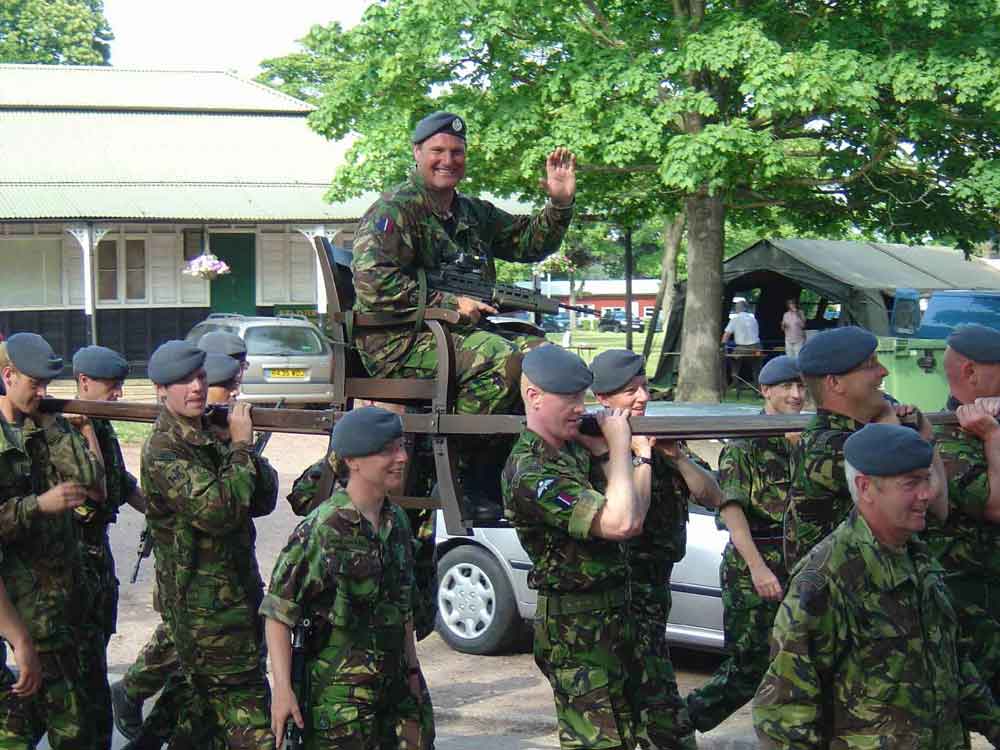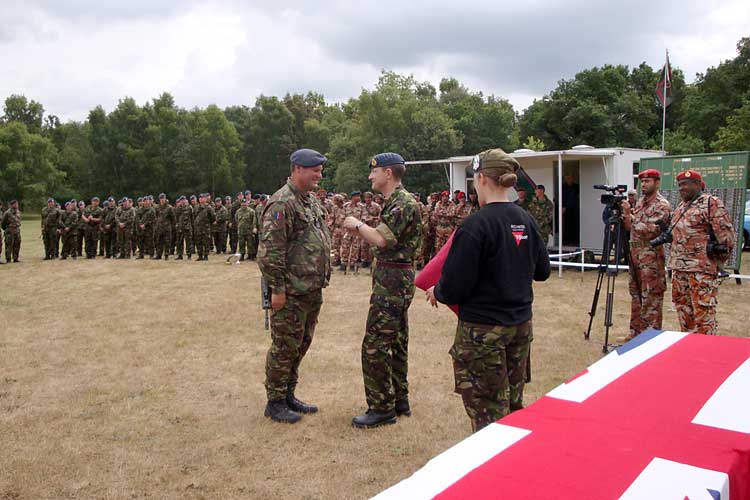 2009
Photo Courtesy Martin Cashin.